Make your autotexts available in any application
Save even more time by using your autotexts in any application
Autotext is a Microsoft Word feature and it's a way to store parts of a document for future reuse. As an example, you can create a library of boilerplate paragraphs that business letters or a set of clauses or phrases that you use often.
These little fragments of text are also called text snippets.
They can contain both formatted text and pictures and they are stored in your normal.dot template file.
This system works great but has some limitations:
Word slows down over time: As you add more and more entries for boilerplate items, they go into the template file (normal.dot), and the Word becomes slower and slower. Having many entries could cause crashes in word as well
Sharing data is impossible: the snippets you have created are part of the normal.dot template file and you cannot share it with other people or even between different computers
They work in Word only: once you have set up your library it will be available only in Microsoft Word. There's no way you can access those auto texts in other applications
It's easy to lose all your work: in the case of crashes or file corruption of the normal.dot file, it's very easy to lose all the paragraphs and entries that you put in.
Limited to simple text expansion: autocorrects are limited to simple text replacement only. You cannot use advanced macro functions or create fill-in-the-blanks templates that make customization your boiler place text easier.
PhraseExpander to the rescue: use autotexts in any application
PhraseExpander is a text expansion and snippet manager application that gives you access to the autotexts you have created in word in any program where you can type.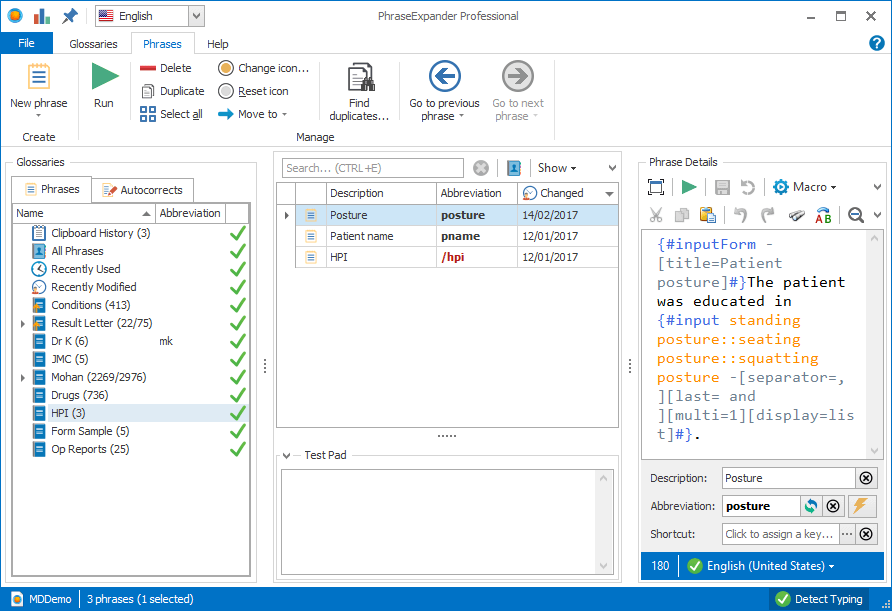 Getting started is easy and takes only 5 minutes
Import the autotexts and autocorrects you have already created in Word
Each autotext is associated with an abbreviation that you can type to recall the desired paragraph of text.
That's it. Now if you type your abbreviation, the text snippet you chose will be inserted in the document.
PhraseExpander can also import all the autocorrects you have defined in Word. This means it will automatically correct your most common spelling mistakes in any application where you can type.
SmartComplete autocompletes text as you type.
PhraseExpander autocompletes text as you type and displays appropriate suggestions. Forgetting your autotexts is no longer a problem
Type the first couple of letters of the word you want to insert

Then type any other character of the abbreviation until you narrow down the selection to the desired one.

Press the SHIFT key to confirm
Automatically fix your typos anywhere
PhraseExpander comes with a list of autocorrects that are designed for correcting typos and automatically change a mistyped text into the proper one.
PhraseExpander can also correct:
Double uppercase at the beginning of a word: WElcome -> Welcome

Invert uppercase and lowercase characters (this happens when forgetting CAPS LOCK is on): wELCOME -> Welcome
Sharing your autotexts is easy and fast
Sharing autotexts is easy. You don't need to set up a server or anything. All you need to have is a shared location (a cloud service like Dropbox, One Drive or Google Drive would work great) and you are set.
PhraseExpander will synchronize the phrases and detect conflicts.
Use fill-ins to customize your text in a few clicks
Thanks to PhraseExpander Manual Inputs to you can create fill-in-the-blanks templates that you can customize adding the missing data in a few clicks.
Trigger any template by typing an abbreviation

Select the appropriate items from the form

Customize the generated text in the preview window

Confirm to insert the generated text in the active application
More even more with macros
Add custom logic to your phrases, perform calculations and even use abbreviation to launch applications and open websites thanks to the powerful macro language.
---
PhraseExpander is used by thousands of customers all over the world
(since 2006)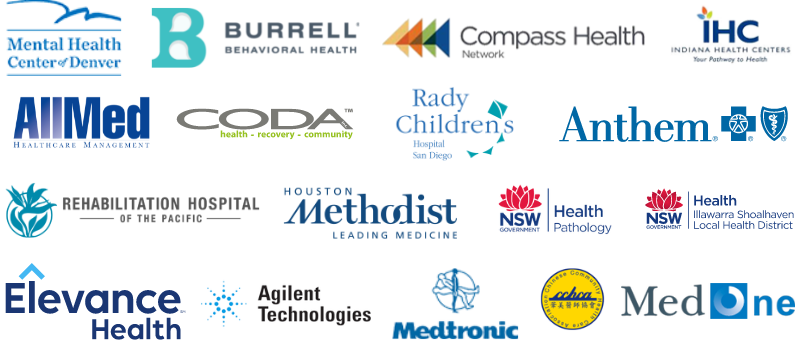 ---
Get started in 5 minutes
You don't need to commit right now. You can download PhraseExpander and try it for 21 days free of charge.