PhraseExpander Gets Your Notes Done. More Accurately. On Time.
Universal Template Builder & Autocomplete Made for Doctors
Helping thousands of doctors make it home for dinner
PhraseExpander has allowed me to write more detailed notes in a shorter amount of time, and the creation of custom forms for specific chief complaints prevents me from forgetting to ask key questions while taking a history.

— Ari Kounavis,

M.D., Pediatric Allergy/Immunology
Design powerful templates that adapt as you fill them in
Get instant access to all your common terms and formulas
Store all your medical terms, common formulas and templates in a single place and pull them up instantly, by typing an abbreviation.
PhraseExpander shows suggestions as you type, in any section of your EMR, so you can: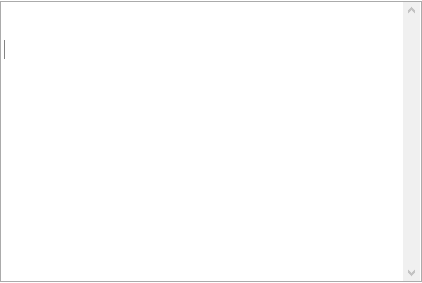 Now we can make changes to our documentation without involving IT
PhraseExpander has become an indispensable tool for our organization. It has allowed our team to improve the content of our medical documentation while also reducing the time spent. These goals had always appeared to be at odds with each other prior to the utilization of PhraseExpander. Another benefit of PhraseExpander is that it allows individual departments to make immediate changes to our documentation without the added cost and time associated with involving our IT department.

— Matthew Curran,

PTA, CEES, JUPITER MEDICAL CENTER
All your templates are available in a single place for easy editing
Bring them with you when you move between Hospital, Practice or EMR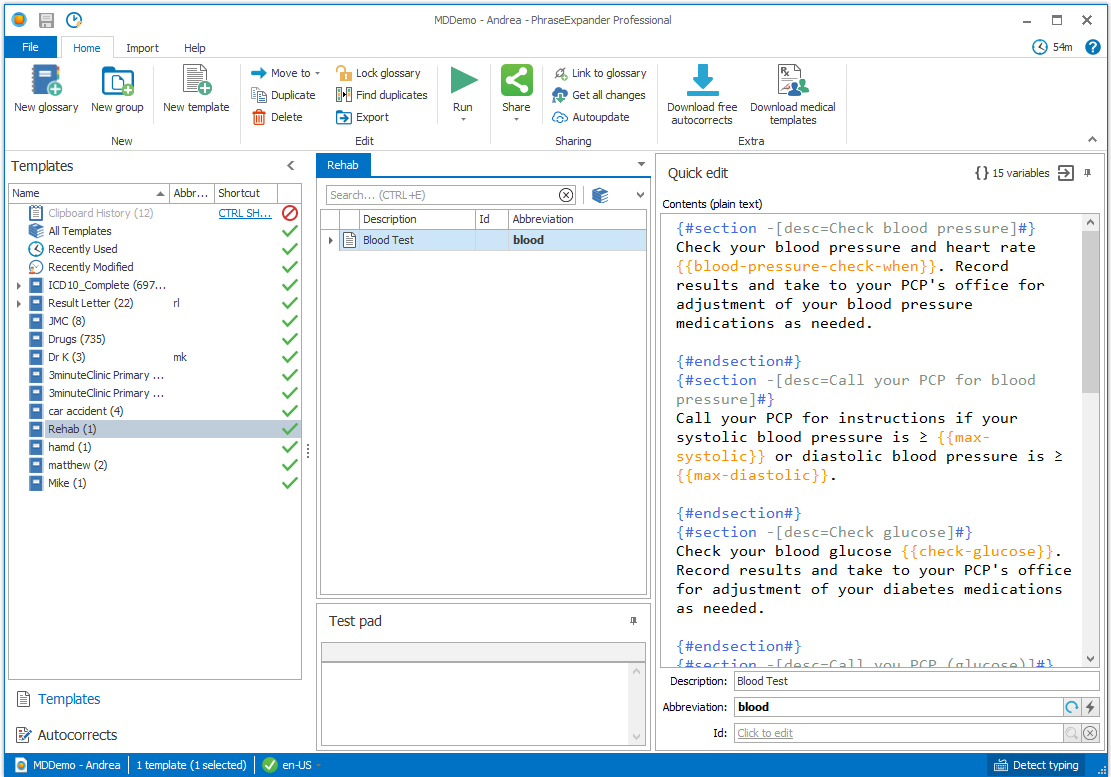 Universal Templates that work in any EMR
There are many advantages of PhraseExpander templates over EMR built-in templates:
You haven't studied medicine to drown in paperwork. Get your precious time back
Here's how PhraseExpander can really save you at least 1 hour / day
"My templates read like my handwritten notes"
PhraseExpander has revolutionized how we have done notes here and lets us make good readable notes quickly, instead of skimping and turning in short notes that don't say much.

— Matthew Kreth,

M.D., PEDIATRIC PULMONOLOGY FELLOW CHILDREN'S OF ALABAMA
In January, our doctors saved
Start your free 21-day trial today
Break free from paperwork and breeze through your charts!