In February, our customers saved
A perfect fit for medical doctors, customer care and IT specialists
Before using PhraseExpander, it took me almost 2 hours to dictate my notes every day. Now I don't bring charts home anymore.

— Manish Patel, MD, CEO / Partner, SOUTHWEST ORTHOPAEDIC GROUP
Autocomplete terms and phrases as you type
Use PhraseExpander to trigger actions by typing abbreviations.
This can be inserting a piece of text, displaying a fill-in template, launching an application or a website.
Once you have defined a set of abbreviations, PhraseExpander monitors what you are typing and quietly suggests words, phrases, and actions as you type.
As you type, it displays the most appropriate suggestions.
Press SHIFT to expand the text.
This works in any application.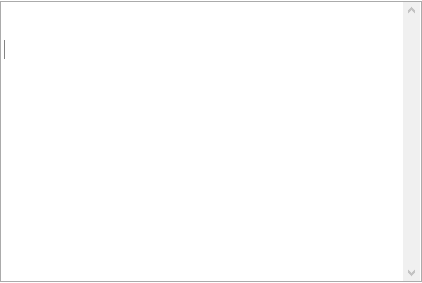 Use templates to generate and customize sentences in a few clicks
Quickly create and edit your fill-in-the-blanks templates – no programming experience required
Enforce a procedure and make sure that all the notes you generate are consistent
Have a single place to enter all the information you need to complete your report, note or document
Fill in the form with point & click on grids, dropdowns, checkboxes and lists
All your phrases are available in one place for easy editing
Trusted by thousands of happy customers in 37 countries
PhraseExpander saves much time we need to care about our customers.

Achim Oswald System Administrator
TEAMVIEWER
What I love about PhraseExpander is that it makes it fast to write clear and polite emails.

Jean-Michel Moreau Associate Principal
VISTAPRINT
PhraseExpander is a phenomenal piece of software that has saved me countless hours.

Brian Reisman Software Engineer
MICROSOFT
Share your phrases with your team
Each user can have both private and shared phrases
No need to install a server. A shared folder is all you need.
Fast setup. Works great for small or huge teams (500+ people)
Smart conflict resolution: RealSync™ allows you to detect and solve conflicts if phrases are changed by 2 or more people at the same time
Designed for enterprises: Terminal Services and Citrix are fully supported
Works with any cloud drive (Dropbox, OneDrive, Google Drive)
Customize your phrases with the macro language
Here are some examples of what you can do with macros:
Create fill-in-the-blanks fields
Insert the current date
Launch applications and open folders
Open websites
Automate applications by sending keyboard keystrokes
Manipulate text
Manage the Clipboard
More reasons to love PhraseExpander
Import the data you already have

If you have data stored in Word, Excel or other text expansion, you can import it into PhraseExpander. You can also analyze your documents and extract your most used language.

Video tutorials & outstanding support

Our videos and extensive knowledge base will quickly turn you into a master.
And if you have questions, you'll get a personal reply in just a few hours.
Measure your productivity

Not sure if PhraseExpander is saving you time? Let our detailed stats tell you how many hours you saved.

Universal autocorrect & spell checker

Ensure you don't make any spelling mistakes, no matter what application you are typing in.

Free pre-built templates

Over 5,000+ phrases and autocorrects are ready to download. For free.
Start your free 21-day trial today
Your more productive self is only a few minutes away.