Autohotkey Alternative – PhraseExpander
Easy to use text expansion for non programmers
If you have setup Autohotkey to expand the texts that you are using often but you are looking for an easier way to manage and share your phrases, we can help.
All your data is available in one place where you can do the proper editing.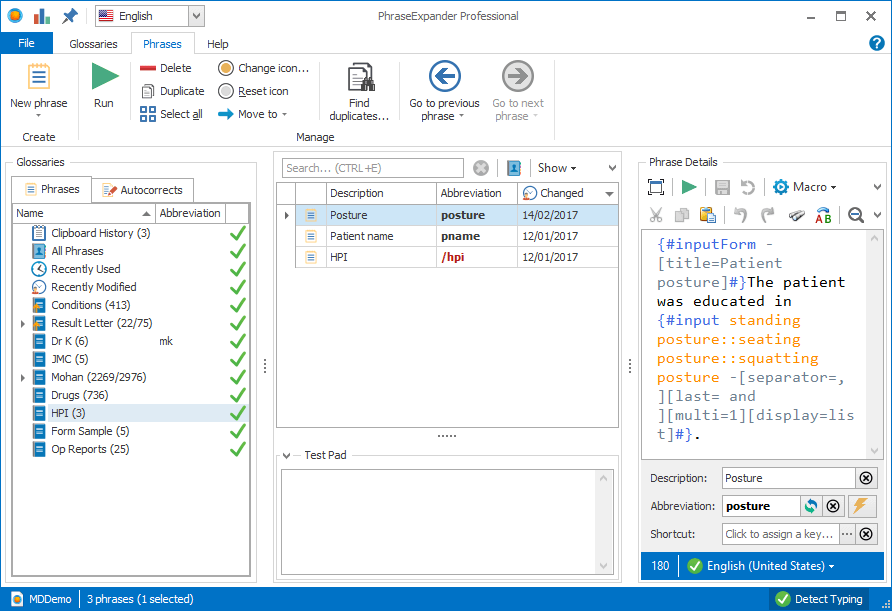 Import your Autohotkey scripts with ease
Your Autohotkey script set for text expansion can be automatically imported into PhraseExpander with a touch of a button so that the phrases you have already defined are immediately available for you to use.
What can you do better with PhraseExpander?
PhraseExpander has been designed to expand text and for application launching and it's a more user-friendly solution than Autohotkey to perform the following tasks (no need to learn a new programming language):
Autocomplete phrases as you type (similar to Microsoft Word Autotext)
Our SmartComplete text autocomplete technology autocompletes words and phrases as you type. As you start typing, suggestions are displayed after the first two characters and, as you continue typing characters, the displayed list is narrowed down. This makes it faster to insert long or difficult to remember words and phrases.
Use hotkeys and abbreviations to pull up your favorite phrases
Insert your phrases in different ways, according to what better suits you in your specific situation: type an abbreviation, a key combination or select your favorite phrase from a pop-up list.
Launch your favorite applications, websites and perform web searches
As in Autohotkey, you can use PhraseExpander to launch applications and website. You can also use it to query web sites like dictionaries, google, wikipedia and more.
Create templates and fill them with point and click
Create templates that can be easily customized using Manual Input and design forms that assist you in repetitive data entry.
Share your set of phrases with other computers and users with with ease
Once you have defined your phrases, it's very easy to share them with other users.