Elation Health is teaming up with PhraseExpander ​
So you can save up to 3-hours a day by NOT retyping
PhraseExpander Medical is the templating system designed for physicians
Autocomplete long and hard to type terms and create templates that you can reuse in any section of your EMR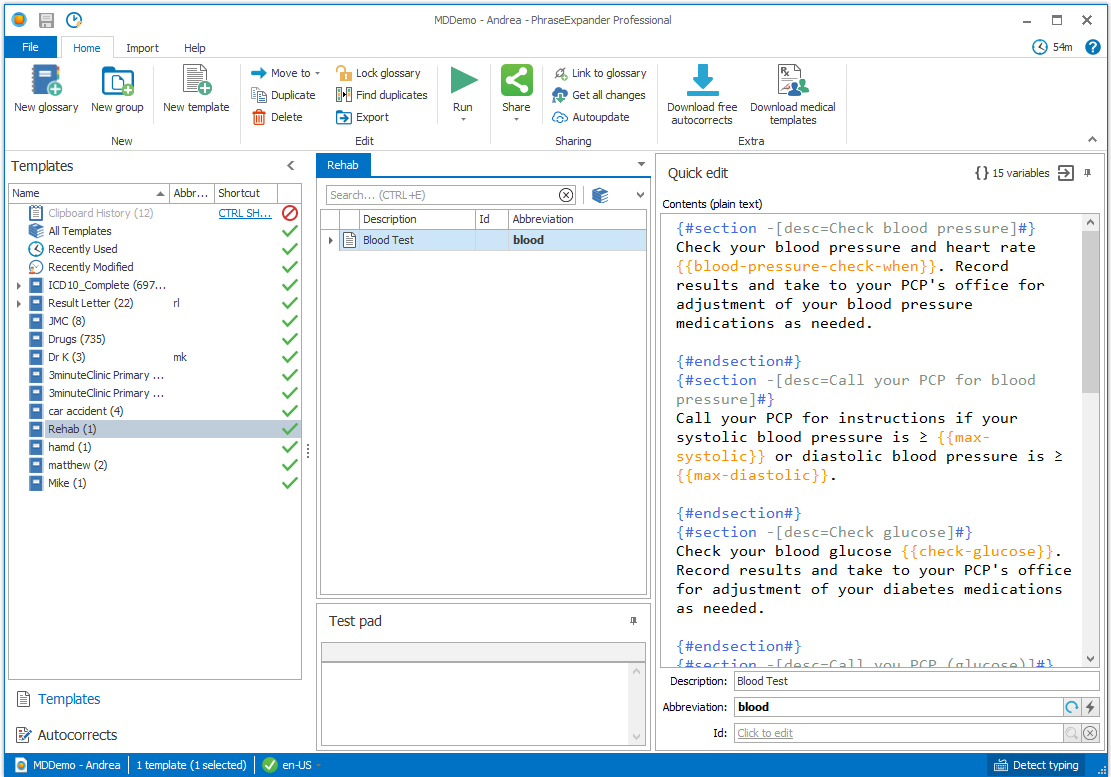 We have a special deal for Elation Health Customers
Get 20% Off PhraseExpander Medical
We have created a special edition of PhraseExpander specifically designed for Medical Doctors: PhraseExpander Medical.
This is ideal for solo and small practices (up to 20 providers).
It uses the same licensing model as Elation Health to make things easier for you. 
Purchase a license for each provider and all your staff gets to use PhraseExpander for free.
One-time fee. No subscription. Only $199 / provider (instead of $249)