Elation Health is teaming up with PhraseExpander ​
So you can save up to 3-hours a day by NOT retyping
PhraseExpander Medical is the templating system designed for physicians
Autocomplete long and hard-to-type terms and create templates that you can reuse in any section of your EMR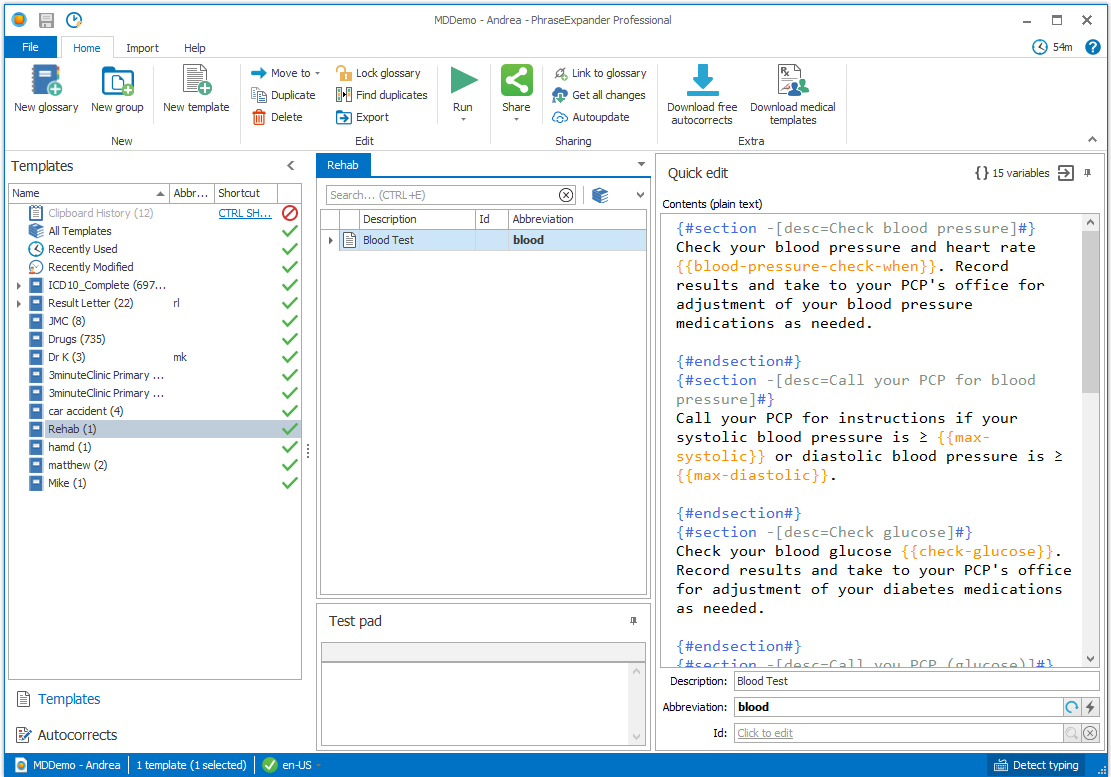 ---
We have a special deal for Elation Health Customers
Get 20% Off PhraseExpander Medical
We have created a special edition of PhraseExpander specifically designed for Medical Doctors: PhraseExpander Medical.
This is ideal for solo and small practices.
What's the Medical edition and how's it different from the Professional?
PhraseExpander Medical edition allows each user to install the software on up to 6 machines for each user. This allows each doctor to use PhraseExpander on multiple machines without additional costs.
Is this a one-time fee?
Yes. You will be charged only once for PhraseExpander. This is not a subscription.
With your license you'll also get free upgrades (including major and minor versions) and support for 1 year.
What happens after the first year?
After 1 year, you can renew your upgrade protection of PhraseExpander ($140/user/year) to continue receiving updates and support.
How many licenses shall I buy?
PhraseExpander is licensed per user, so you shall purchase a license for each user in your practice.
When will I receive my license key?
Your license key will be delivered in a few minutes after the order is confirmed.
Will I lose the templates I already entered during the trial?
Not at all. Your templates are stored on your machine, and when you enter your license key they will continue to be available to you.
Can I install PhraseExpander Medical on my home & office machines?
Sure, you can install PhraseExpander Medical on up to 6 machines with the same Windows login.